There is no doubt amongst the footballing fraternity who choose 'The Best,' that Neymar will be third in the voting – because of the eternal fight between Cristiano Ronaldo and Leo Messi.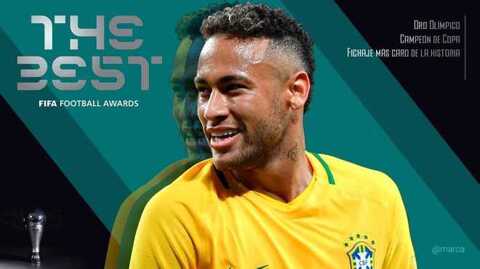 The former Santos player hasn't been out of the papers since the most expensive transfer in the history of football.
Paris Saint-Germain paid 222 million euros to take the Brazilian to the French capital, but what did he do last season to be there?
Neymar played a total of 45 games with Barcelona, scoring 20 goals and giving 27 assists.
His most outstanding match was against PSG in the famous Champions League comeback, the Brazilian leading the Catalans to an improbable 6-1 victory over the Parisians.
As for titles, Neymar is the same as Messi: he falls short.
Only the Copa del Rey and gold medal in the Olympic Games, in addition to the Spanish Super Cup.