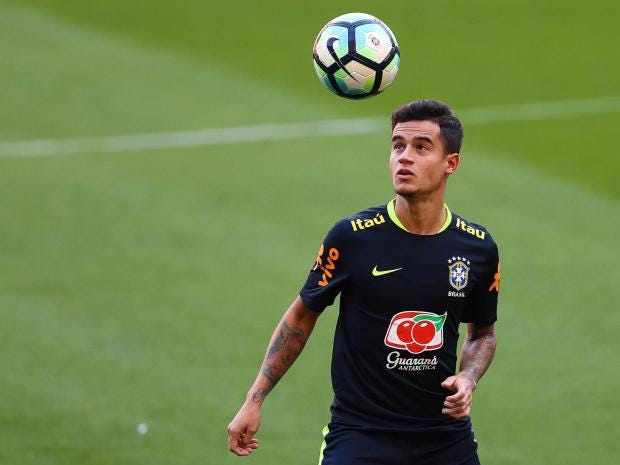 Former Brazil international Ronaldinhobelieves Philippe Coutinho will eventually secure his dream move to Barcelona, despite Liverpool'sconcerted efforts to hold on to the midfielder.
Coutinho was linked with a move to the Nou Camp for much of the summer and was subject to three bids from Barcelona, all of which were rejected by Liverpool.
Despite the player's insistence that he wished to join the Catalans, Liverpool repeatedly made it clear that player was not for sale.
But Ronaldinho, who starred for Barcelona between 2003 and 2008, has said that Coutinho will still get his "chance" to play for the Spanish giants at some point in the future.
"He made it clear that he wanted to join Barcelona this summer – he will be disappointed as it is a dream for players to want to play for Barcelona – but I am sure he will still get that chance.
"They made it clear how much they wanted him and I am sure they will come back for him."
Although Coutinho was blocked from joining Barcelona, Ronaldinho insists that this won't stop him from giving his all at Anfield with the 2018 World Cup on the horizon.
He added: "This season they will see him give everything for the club – that is the sort of player he is.
Also no player is going to refuse to play when it's the World Cup at the end of the season.
"The Liverpool fans have nothing to worry about – I do not believe any of the stories about him refusing to play for the club. I know him and that is not his way."
Coutinho missed the first three matches of Liverpool's Premier League campaign, as well as their Champions League play-off, with an alleged back injury but could return this Saturday against Manchester City