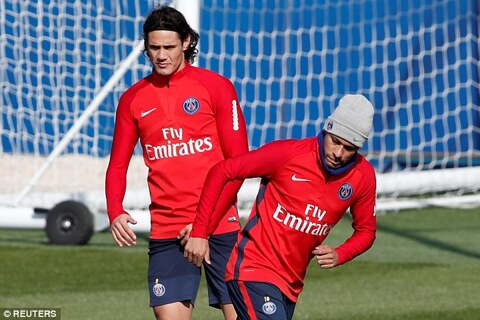 Neymar and Edinson Cavani – at the centre of a media storm that started with a penalty kick against Lyon – took part in training with their Paris Saint-Germain team-mates on Thursday.
And, though the pair both bore icy expressions, there seemed to be little animosity between the two despite the fact the Brazilian Neymar had reportedly demanded his Uruguayan colleague be sold for claiming the spot-kick against Lyon.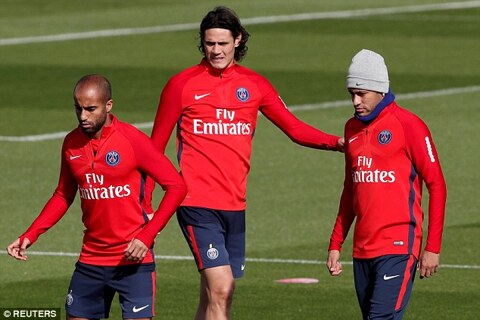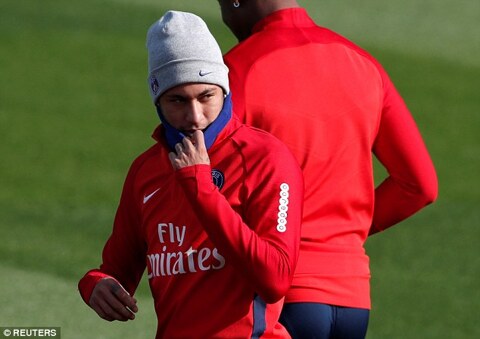 According to Spanish publication Sport, Neymar made his feelings about Cavani crystal clear to those in charge of the club earlier this week after his frustrations with his fellow striker bubbled over into a dressing-room bust-up.
Cavani was determined to take the penalty against Lyon, which he subsequently missed, and Neymar was obviously annoyed at his team-mate's refusal to give him the chance from the spot.
The two players had to be separated as they continued to argue after the final whistle and, in the aftermath of the incident,  Sport claimed that 'Neymar has already communicated to Nasser Al-Khelaifi that his coexistence with Cavani is totally impossible and he has asked for the transfer of the Uruguayan striker.'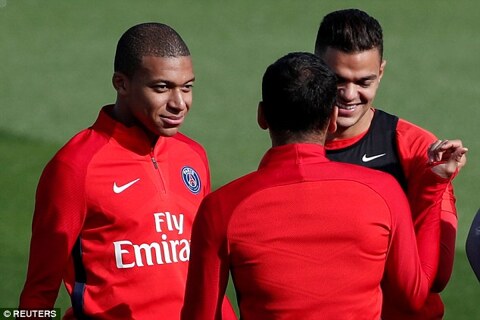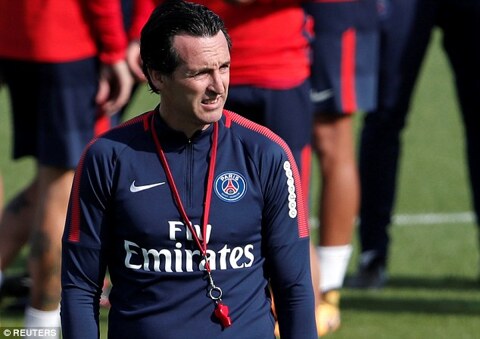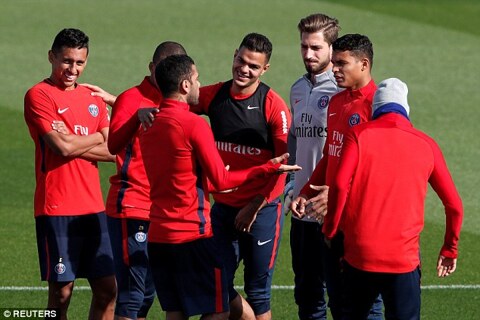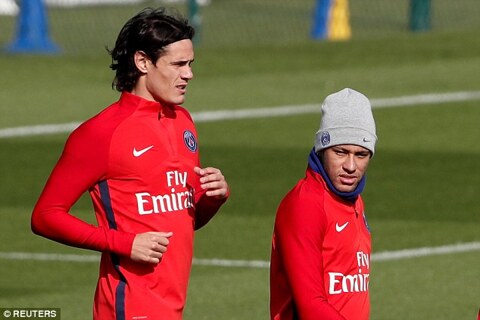 In light of that, training at the club's Centre Ooredoo Camp facility on Thursday, ahead of the Ligue 1 clash with Montpellier this weekend, was relatively calm.
As head coach Unai Emery watched on, Neymar – the only member of the squad pictured in a woolly hat – ran through the drills as normal alongside Cavani.
Emery, sporting director Antero Henrique and team coordinator Maxwell have reportedly met to find the best solution to the delicate diplomatic problem at the French giants, and going by this evidence the first seeds of resolution appear to have been sowed.
PSG allowed their players two days off in the wake of the incident and that cooling-off period may well have done the trick, though it did not take long for several top European clubs to make their interest in Cavani known once the story blew open.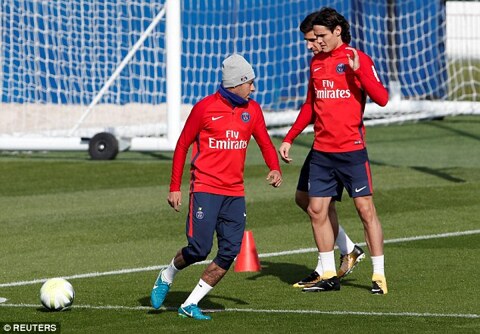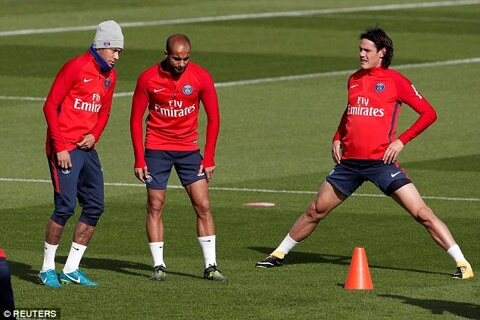 Everton, Chelsea and Napoli have all been put on high alert by the series of events, while PSG are conscious of the need to sell players to keep in line with Financial Fair Play guidelines.
The Uruguayan has never hidden his desire to return to Italy with Napoli but the Partenopei are the leading scorers in Europe without him and he would have to take a large cut in wages should he go back.
Juventus and Inter Milan admire Cavani too while Borussia Dortmund want a striker, with Pierre Emerick Aubameyang expected to leave either in January or next summer.