Pep Guardiola has warned his Manchester City players to go to bed believing they can lose to Crystal Palace or risk suffering a nightmare at the Etihad on Saturday.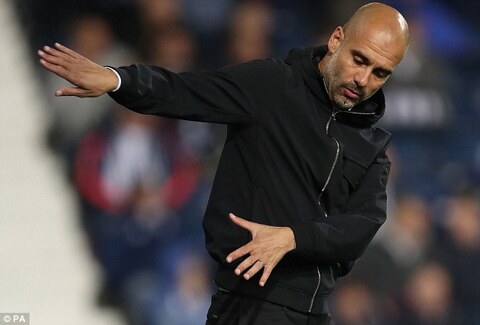 City are joint top of the Premier League after scoring 16 goals in their five fixtures so far. Palace, on the other hand, are bottom having lost all five of their games without scoring.
But Guardiola has been in English football long enough to know he cannot take anything for granted, and he has shown his players a video of the threat Palace can pose under new manager Roy Hodgson.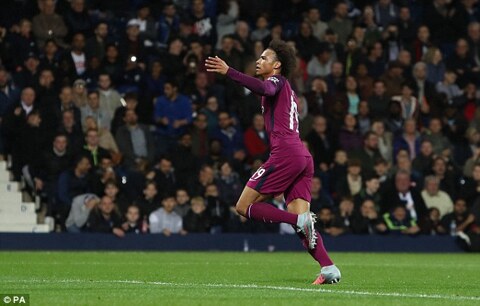 'It's the Premier League,' he said. 'From the beginning, every single team can beat the others, that is the best expression I learned since I arrived.
'I show to my players all the chances they create in just two games. They didn't score but they have quality. When you see (Christian) Benteke, (Andros) Townsend and (Yohan) Cabaye, they have quality.
'It depends on us. If we keep our level we'll win the game. But you have to be careful. I want to see the respect for the opponents. They have to know we can lose the game.
'They have to know that. They have to go to sleep tonight and know that tomorrow, we can lose that game. If that happens, we will be closer to winning that game.'
Hodgson was brought in to replace the sacked Frank De Boer, becoming the oldest newly-appointed manager in the history of the Premier League at the age of 70.
Guardiola, 46, expressed admiration for his opposite number but dismissed the notion that he will still be working in the game at the same age.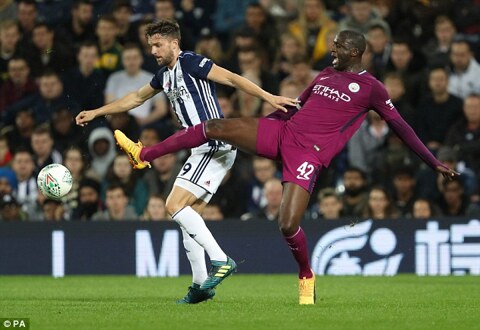 'Definitely not,' he said emphatically. 'I promise you. I love golf!
'But I admire him. He's had a long career and I respect that. I love the people who stay there for a long time. They have ups and downs, success and not success, and they keep going, because of their passion.
'I admire him at 70 to have the energy to put in front of the players, to prepare for the games, have the adrenalin to know what's going to happen. He's been with England and Switzerland. For a long time, he was the England team's national coach, so that's good.'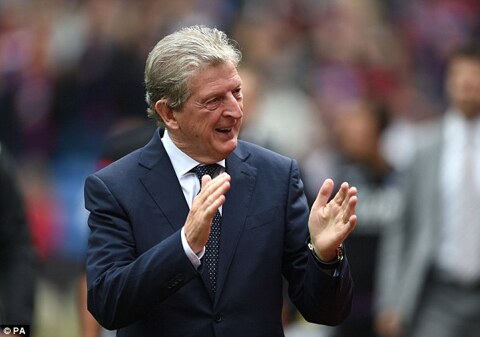 Sergio Aguero has a chance to become City's all-time record goalscorer if he can score another hat-trick following last week's 6-0 win at Watford.
Aguero is two behind Eric Brook's mark of 177 goals for the club.
Guardiola added: 'The first thing is, that is going to happen. He'll take that record. Secondly he has to be proud and City has to be proud. Being a long time in one place and breaking the record is so fantastic. I'll try to help him score more goals.