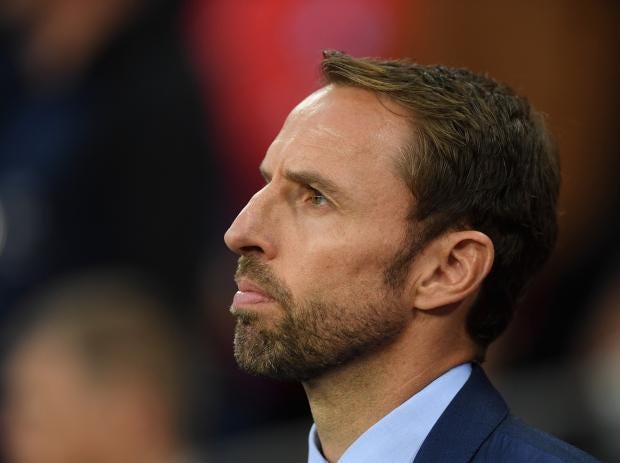 Gareth Southgate would rather Englandpit their wits against the best than play the system to secure World Cup seeding.
A report this week outlined how FIFA's ranking system works against teams that play a lot of friendlies, especially if they lose them.
England's decision to test themselves against the world's best makes that all the more likely and leaves them 13th in the world rankings, meaning they are set to miss out on seeding for Russia next summer.
FIFA has admitted it will review its ranking system after the qualifying tournaments for 2018 World Cup are finished, but Southgate does not intend to change approach regardless.
"I get it but, for us, and we've talked about this as a group of staff sort of strategically, the option is we pick some strategically positioned opponents and try and boost our ranking or we test ourselves against the very best which is what we need to do," the England boss said. "How are we going to improve? How do we find out the level we are really at, if we don't?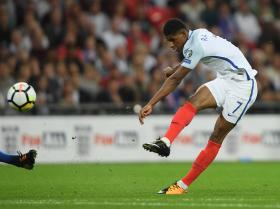 "So I'm prepared to forfeit the win percentage of us as a group of staff because I think the long-term benefits for everybody far outweighs it, really. I'd love both (seeding and glamour friendlies) because how will we ever get better, you know? We'd have a false view of where we are and we won't have to adapt to some of the challenges that those big teams pose.

"You get a false sense of security and then you go to a tournament and you've not developed a way of playing that is needed against those top teams."

Wembley friendlies against Germany and Brazil are pencilled in for November, with a March trip to Holland in March among the other preparation matches lined up ahead of next summer's tournament in Russia.

England will finalise those friendlies once qualification is secured, but preparations continue in the background and another trip to look at team bases in Russia is on the cards.

"We are actually due to go back next week," Southgate said. "So you know (moving five points clear with two qualifiers left) feels like we are a little bit more entitled to go, but whatever happened against Slovakia we had to keep planning ahead. That is why we went out in the summer.

"Again, we've got a plan for the next camp, make sure we get those games right, but equally Russia and also beyond. We're looking at all of the young players coming through and we want to keep developing them and evolving the team."

The fact that Marcus Rashford, matchwinner against Slovakia, scored a hat-trick for Southgate's Under-21s just a year ago underlines the speed of change within the senior ranks.

Southgate feels privileged to be overseeing the national team and feels ready to deal with anything this "clearly bloody difficult" job has to throw at him after some testing times as a player.

"I'm able to rationalise everything and hopefully provide the players with some perspective as well because I don't think I'm going to have to go through worse individually than I've been through already," he said. "Well, '96 and sort of 10 years of fall-out from it, really. It kind of gives you some perspective in life, along with other things in life you go through.

"You know, I'm 47 and if you can't use those experiences to help the team ad maybe take some pressure off the team but be calm in the moments we've had in the last four or five days and show them a path forward, then I'm the wrong person for the job. I think that is the advantage of having been through the system, having managed the Under-21s as well.

"There will obviously be other things I haven't experienced that some managers have, but international football is quite unique. It is a different set of challenges and I think to have been around an England camp and know kind of what is probably was going to come over the last couple of weeks, as an example, is very important."