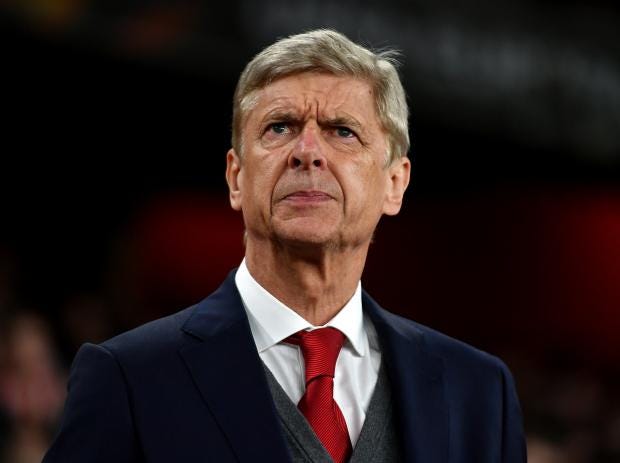 Arsene Wenger insists Arsenal do not have a complex about Chelsea or any away games against the top six in the Premier League ahead of their trip to Stamford Bridge on Sunday, appearing to argue that his side's poor record in such fixtures is little more than a coincidence.
Arsenal haven't actually won any of their last 13 such fixtures away to their five main rivals, and lost eight of those, with five of those defeats coming in the last five games, to go with the fact they have lost all of their last five trips to Stamford Bridge. It was perhaps all the more surprising then that Wenger turned to stats and trends as a counter-argument.
"Look, if you look at my record, you will see I played two years in the Premier League without losing a game away from home," Wenger said.
"Last year, until we lost at Everton [2-1 in December 2016], we had not lost away from home for a whole year. After that, we lost at Man City, that's true that it gave us a problem of confidence away from home – but I don't really believe in that.
"The pitch is 105 metres long and 68 metres wide, everywhere, and never in my life I could accept or understand that it's different away from home. It's just a question of how much you want it, it's about football, it's a good opportunity to show that and that we have that quality."
Wenger's own words raise the obvious question over how much the Arsenal players "want it" in such matches, as well as the psychological management and motivation of the squad.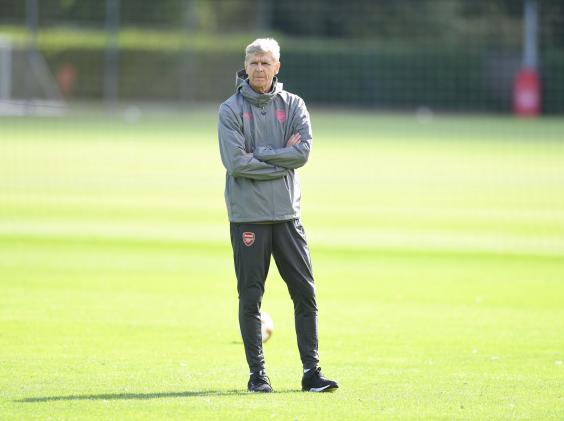 Along the same lines, one reason for his comment is likely the reluctance to make the issue a hang-up for his players by so publicly talking about it, and he similarly denied there was a complex about Chelsea – "no, personally, I don't think so, no".
Hanging over all this is their most recent such game, though, Arsenal's 4-0 capitulation at Liverpool at the end of August.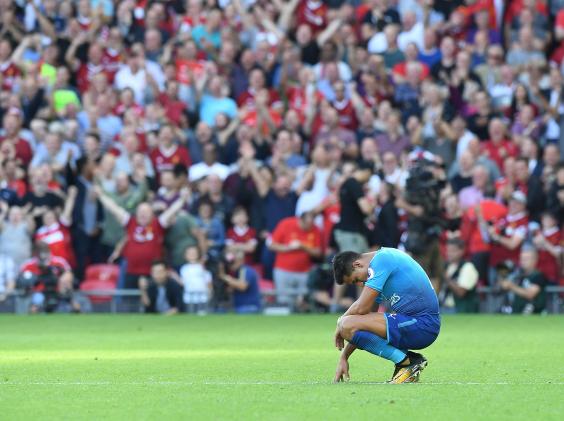 "Of course, I believe we had a bad performance at Liverpool, I never deny that, that should be an even greater motivation for us to turn up with an even better performance on Sunday.
"Look, we don't too much look backwards, we've analysed Liverpool well, we know what we missed there, it's important we correct it and its important to focus on our performance and give 100 per cent commitment.
"It is important [to get a result against one of the top six], of course it's very important. Nobody would deny that. If you calculate the positions in the top four then of course it will be decided by your results against your direct opponents."